July 14th is France's Fête Nationale (July 14th is France's July 4th).  Every July 14th, France celebrates the "prise de la Bastille" (when the French revolution started on July 14th, 1789).  The military parade starts early in the morning on the Champs-Elysées in Paris and beautiful fireworks will be launched in towns all over France in the evening — typically around 10:30 PM when it starts to get dark.  The one over the Eiffel tower is especially amazing!  There are also the traditional "
bals populaires
" (popular balls) where many people will gather to dance in the streets.  Or you can also simply go to your local fire stations for the firemen's ball (
bal des pompiers
) — such fun!  The 14th of July balls are always a great place to be for dancing and enjoy traditional French songs — so much conviviality!
Joyeuses Fêtes du 14 Juillet - Happy Bastille Day!
The video below is from the movie "La Vie en Rose" (movie titled "La Môme" in France) and the clip shows Edith Piaf as a child singing "La Marseillaise".   As in the US, French children learn to memorize the national anthem, especially the first few verses and the refrain, which is what Edith Piaf sings in this clip.  The complete lyrics of France's National Anthem are below the video — it is rarely sang in its entirety.  The most known verses are I, VI, and of course the refrain.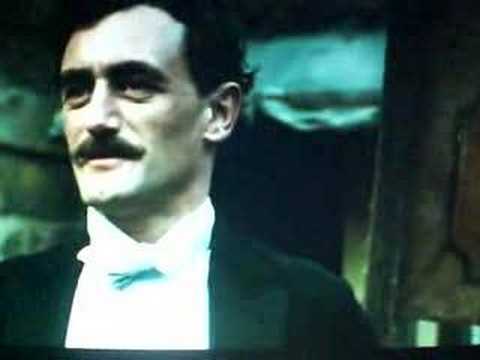 From "La Vie en Rose" - Edith Piaf as a child singing "La Marseillaise" 
****
La Marseillaise
by Joseph Rouget de Lisle
I
Allons ! Enfants de la Patrie !
Le jour de gloire est arrivé !
Contre nous de la tyrannie,
L'étendard sanglant est levé ! (Bis)
Entendez-vous dans les campagnes
Mugir ces féroces soldats ?
Ils viennent jusque dans vos bras
Égorger vos fils, vos compagnes
Refrain
Aux armes, citoyens
Formez vos bataillons
Marchons, marchons !
Qu'un sang impur
Abreuve nos sillons !
II
Que veut cette horde d'esclaves,
De traîtres, de rois conjurés ?
Pour qui ces ignobles entraves,
Ces fers dès longtemps préparés ? (Bis)
Français ! Pour nous, ah ! Quel outrage !
Quels transports il doit exciter ;
C'est nous qu'on ose méditer
De rendre à l'antique esclavage !
Refrain
III
Quoi ! Des cohortes étrangères
Feraient la loi dans nos foyers !
Quoi ! Des phalanges mercenaires
Terrasseraient nos fiers guerriers ! (Bis)
Dieu ! Nos mains seraient enchaînées !
Nos fronts sous le joug se ploieraient !
De vils despotes deviendraient
Les maîtres de nos destinées !
Refrain
IV
Tremblez, tyrans et vous, perfides,
L'opprobre de tous les partis !
Tremblez ! Vos projets parricides
Vont enfin recevoir leur prix. (Bis)
Tout est soldat pour vous combattre.
S'ils tombent, nos jeunes héros,
La terre en produira de nouveaux
Contre vous tout prêt à se battre.
Refrain
V
Français, en guerriers magnanimes
Portons ou retenons nos coups !
Épargnons ces tristes victimes,
A regret, s'armant contre nous ! (Bis)
Mais ce despote sanguinaire !
Mais ces complices de Bouillé !
Tous ces tigres qui, sans pitié,
Déchirent le sein de leur mère !
Refrain
VI
Amour sacré de la Patrie
Conduis, soutiens nos bras vengeurs !
Liberté ! Liberté chérie,
Combats avec tes défenseurs ! (Bis)
Sous nos drapeaux que la Victoire
Accoure à tes mâles accents !
Que tes ennemis expirants
Voient ton triomphe et notre gloire !
Refrain
VII
Nous entrerons dans la carrière
Quand nos aînés n'y seront plus,
Nous y trouverons leur poussière
Et la trace de leurs vertus (bis)
Bien moins jaloux de leur survivre
Que de partager leur cercueil,
Nous aurons le sublime orgueil
De les venger ou de les suivre
Refrain
****